We offer premium mulch products that are available for pickup or delivery from our Marshfield location. All of our premium mulch products are manufactured by us locally, using premium soft woods, spruce, fir, and pine bark products. We guarantee the best products available! We also offer loam, stone, and compost, as well as firewood.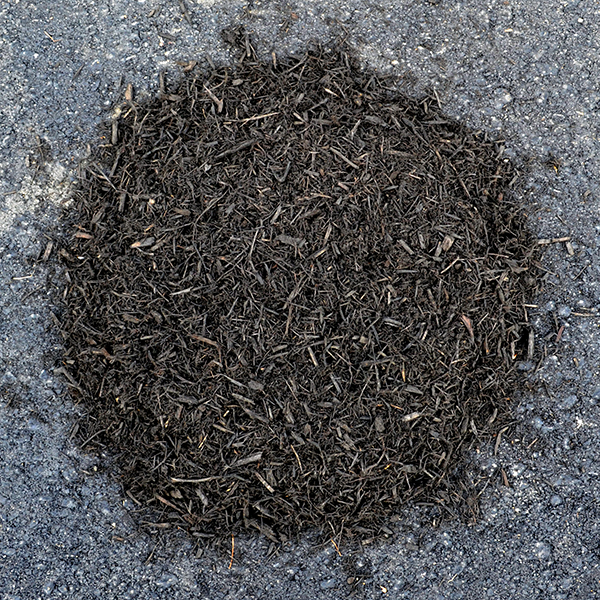 Our darkest mulch is color enhanced with non- toxic colorant and mixed with all-natural wood fibers and bark.  Our best seller!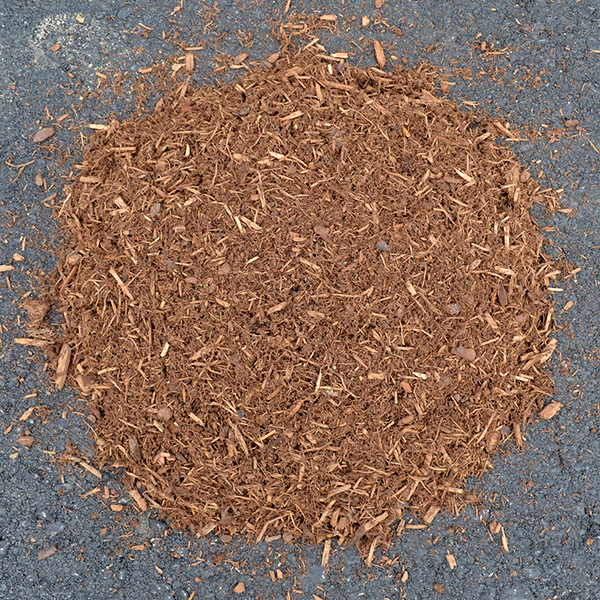 This 100% pure bark mulch is naturally rich in a dark brown color and has a wonderful, fresh pine scent! Made from spruce, fir, and white pine barks.
From the Forest Organic Brown Mulch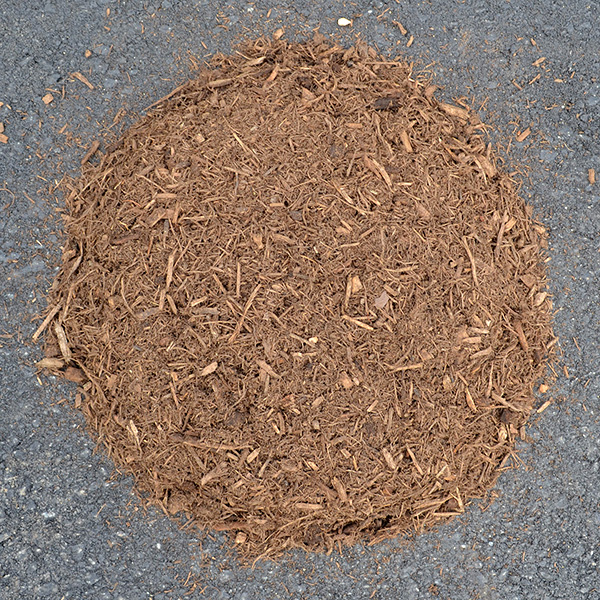 This mulch has no color additives, and is aged to perfection! Ideal for vegetable & flower gardens, can be tilled into the soil as a carbon enhancer.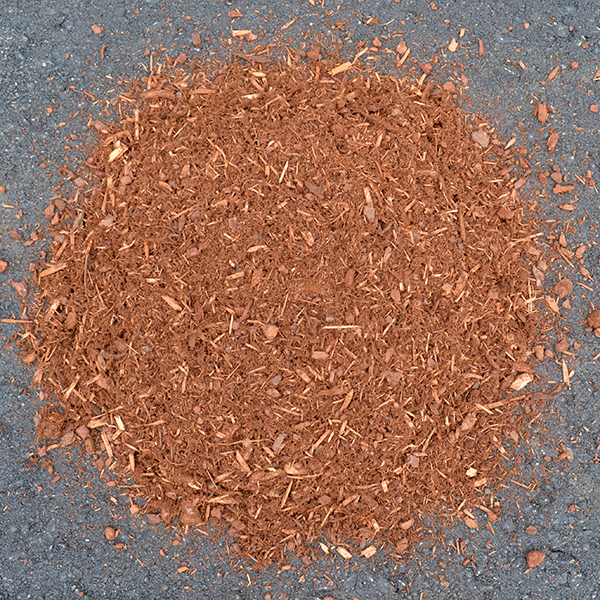 Made with 100% pure Hemlock bark, this mulch is naturally rich in an auburn color that will add a beautiful contrast to any landscape!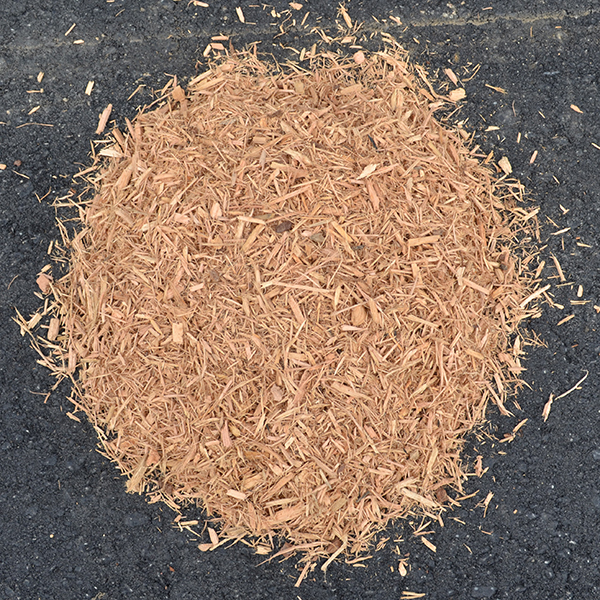 Our playground mulch is an all-natural, safe, and inexpensive shredded covering that is perfect for play areas, pathways, and dog or animal enclosures.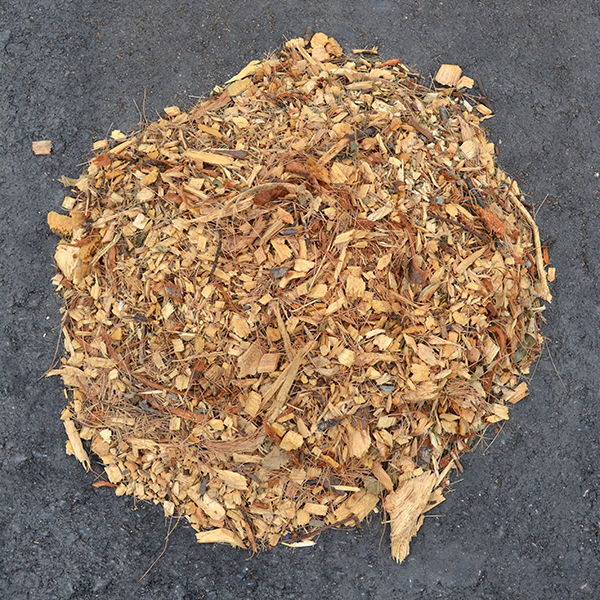 Chipped right here at Smith & Sons! These traditional wood chips make for a cost-effective ground covering!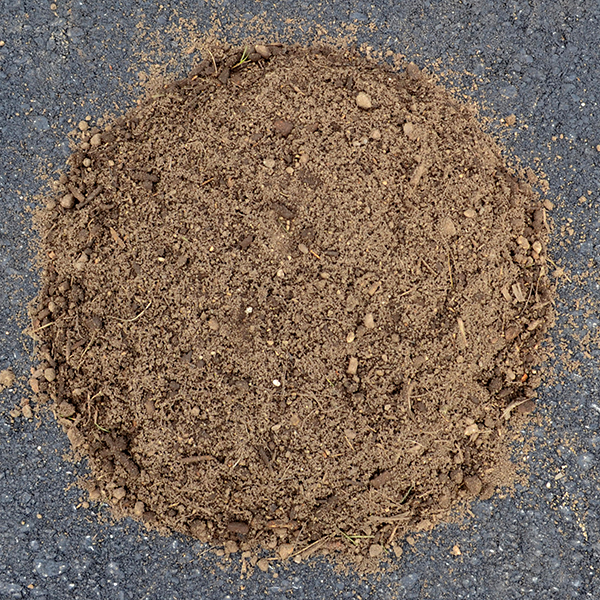 Fresh from the forest floor, our locally sourced loam is hauled in from our own land clearing operations to ensure that it is all natural and without the worries that can come from unwanted chemicals or torn out lawns.  It is finely screened to ½" to provide a uniform soil without large sticks, roots, or stones, leaving only earthy loam for your use.  This product is great for installing a new lawn, yard repairs, and filling small holes.  Loam doesn't dry out in the summer or get waterlogged in the winter; it is an ideal soil all year round!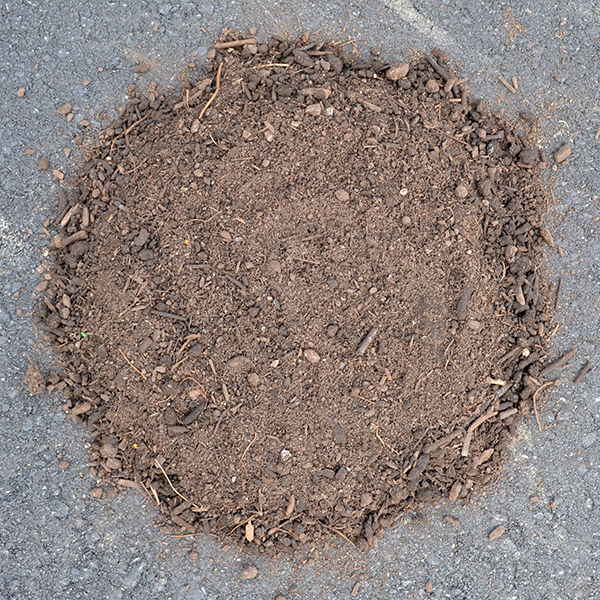 Unique in the landscape and horticultural industry, Super Peat is a nutrient balanced, light weight blend of compost and sphagnum peat.  This 1:1 blend forms a high organic matter soil amendment that offers the soil building qualities of peat with the microbial life and slow release nutrients of compost.  Formulated to improve the physical, biological, and nutrient properties of any soil.  Helps your soil to retain moisture and overall fertility.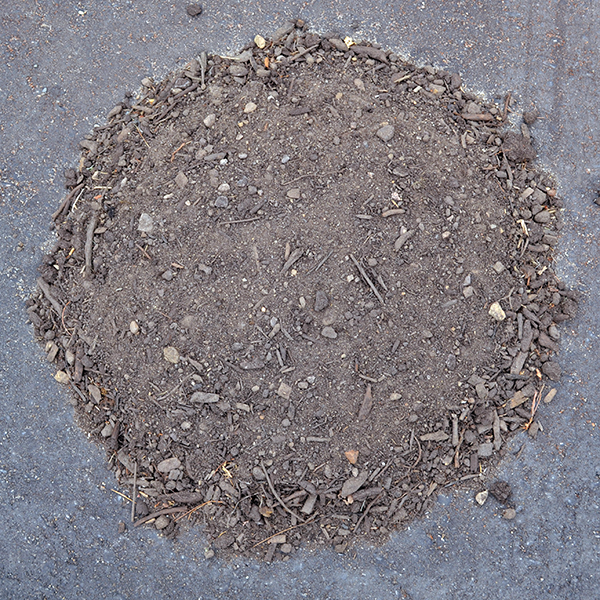 A 50/50 mix of our loam and super peat compost, thoroughly blended to create a uniform, ready-to-use garden soil, that is rich in valuable organic matter!  The loam allows for good, sturdy root growth, while the compost adds nutrients and moisture.  Perfect for raised beds and other gardens when you are replacing soil or giving your existing garden a little boost!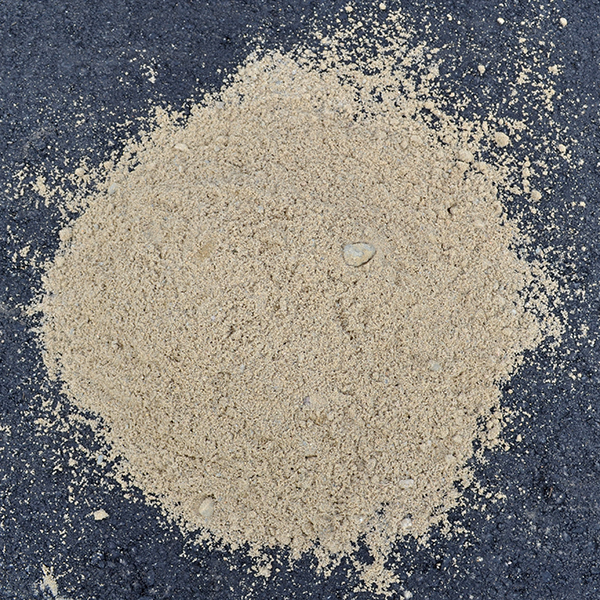 A dirt product perfect for filling in those bigger projects!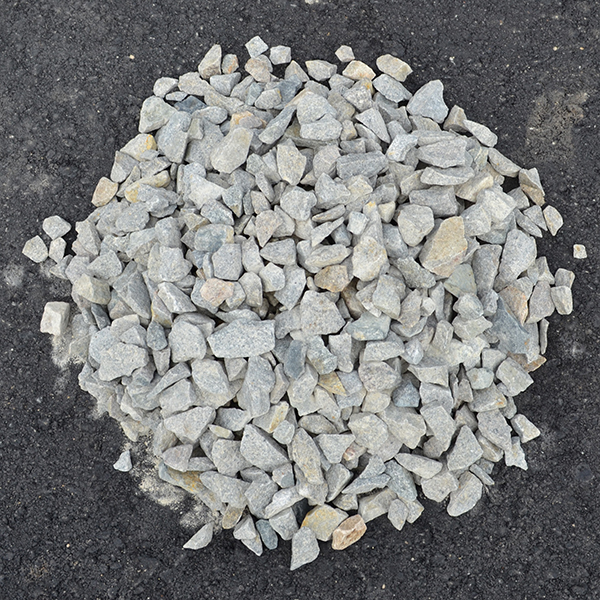 Contractors first choice for drainage solutions, construction aggregate, and septic systems. This stone can also be used for driveways and walkways.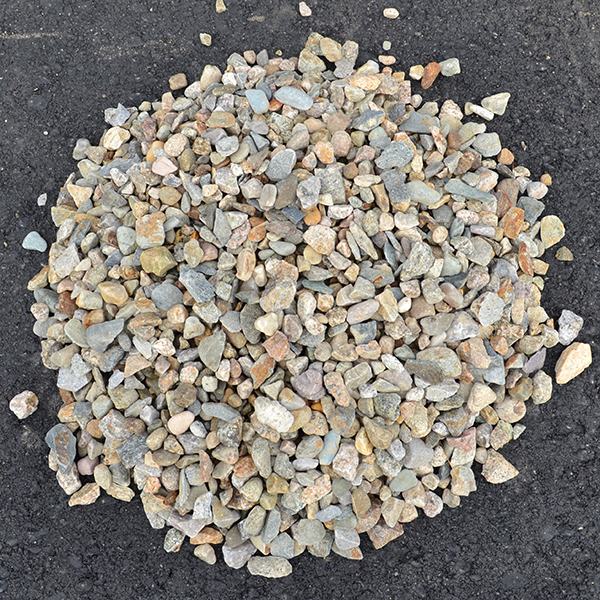 Our most popular stone which is frequently used for drainage areas and driveways. Easy to shovel & perfect for all of your homeowner projects!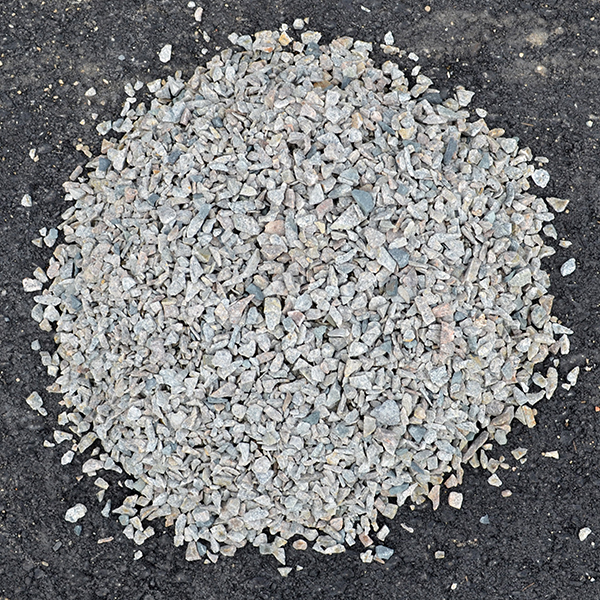 Our smallest stone is a granite product with a light blue/gray color that grows richer when wet. Great for landscape enhancement and walkways.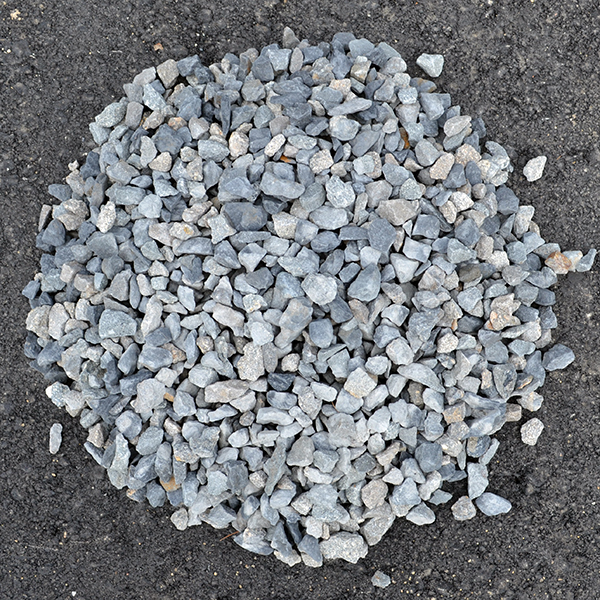 A luxurious, deep blue stone, commonly used for driveways and landscape enhancement.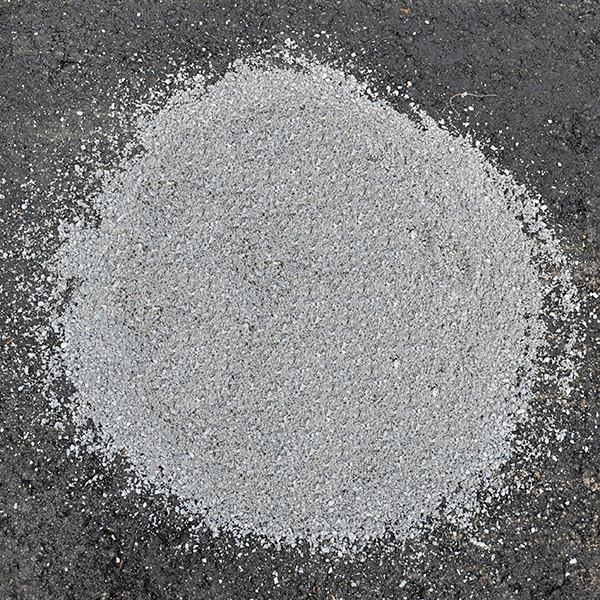 Finely ground stone dust with a blue/gray color. Perfect base layer for all of your brick and paver projects.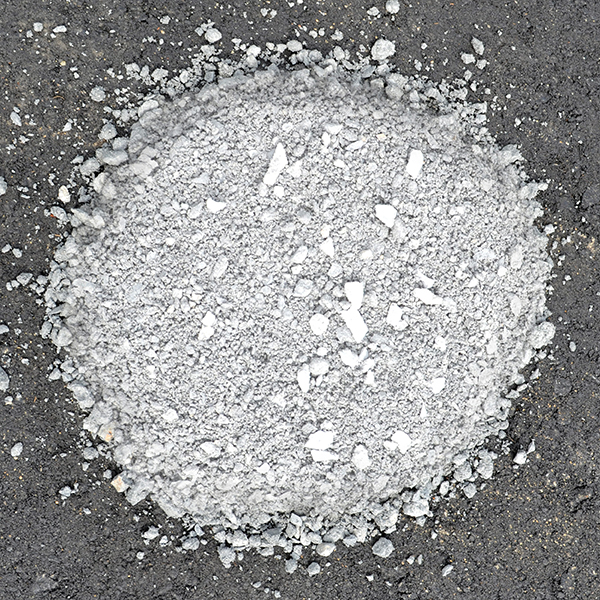 This product is a combination of crushed concrete and ¾" stone, making it an extra sturdy base for walkways, patios, and driveways.
Extra fine sand, great for children's sandboxes, and mixing mortar.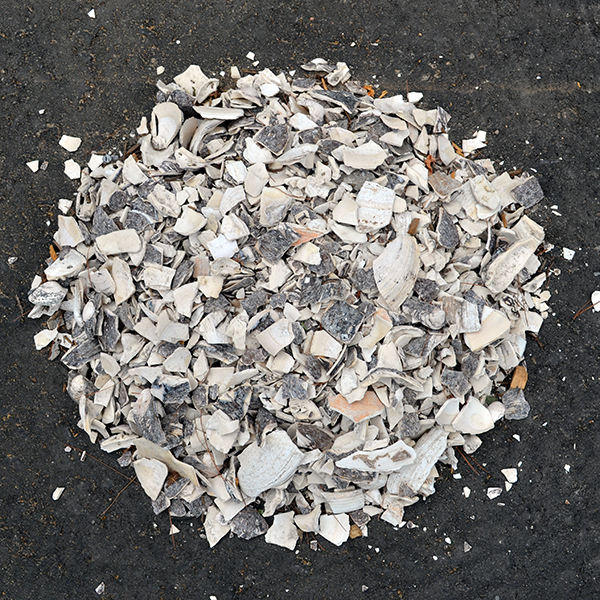 White crushed seashells that will add a coastal look to any home! Often used for walkways, flower boxes, and driveways.
Always buy local firewood!  Moving firewood can transport unwanted insects & diseases.  Buying your firewood from a local supplier will keep your backyard or campground safe.  A general rule of thumb is to buy it where you'll burn it.  You can find more information on the importance of burning local at www.dontmovefirewood.org
The best time to buy firewood is in July and August before the wood is fully seasoned.  This allows you to get a great price on semi-seasoned wood and stack your firewood early.  Stack your semi-seasoned firewood and leave it uncovered until October.  It will be seasoned and ready to burn in the fall!  To ensure cleanliness, our firewood is tumbled when split and is stored on an asphalt pad.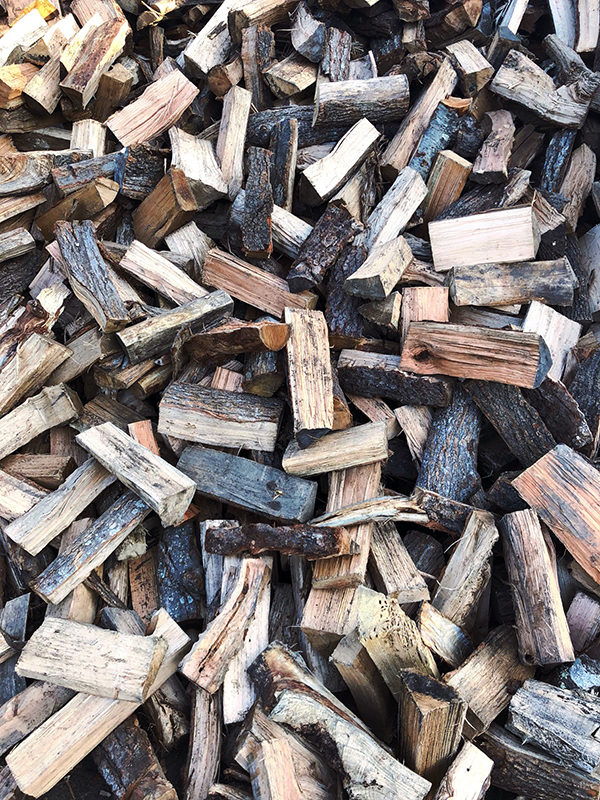 Our seasoned firewood is your traditional, native, bark-on firewood. Processed right here in Marshfield, our firewood is a hardwood blend, cut to 16" pieces, and has been seasoned for a minimum of one year. To ensure cleanliness, it is tumbled split and is stored on an asphalt pad.
We are excited to expand our landscape supply offerings to include grass seed, fertilizer, and lime.
Jersey Seed is a family owned business with over forty years of experience providing exceptional turf products.  They manufacture a full product line of seed mixtures that Smith & Sons is proud to supply.  Whether your lawn is shady or sunny, we have seed to get you started & keep you going.
Helena Professional Products – Fertilizer & Lime
Helena Agri-Enterprises, LLC is headquartered in Tennessee and is one of the foremost agronomic solutions providers in the US.  Helena markets and sells its own line of products which includes adjuvants, crop protection products, fertilizers, and seed treatments.  Smith & Sons carries a thorough line of Helena's products to help our customers succeed.
EarthLife Fertilizer – Fertilizer
New England produced, this slow release 4-2-0+Iron fertilizer is a favorite for gardens, lawns, shrubs, and planters.  The organic matter and nutrients in these easy-to-handle granules break down slowly, nurturing your lawn and garden from one year to the next.  The secret to the benefits of any high organic matter products are maintaining a healthy soil environment conducive to biological life.
FREE DELIVERY  for qualifying orders.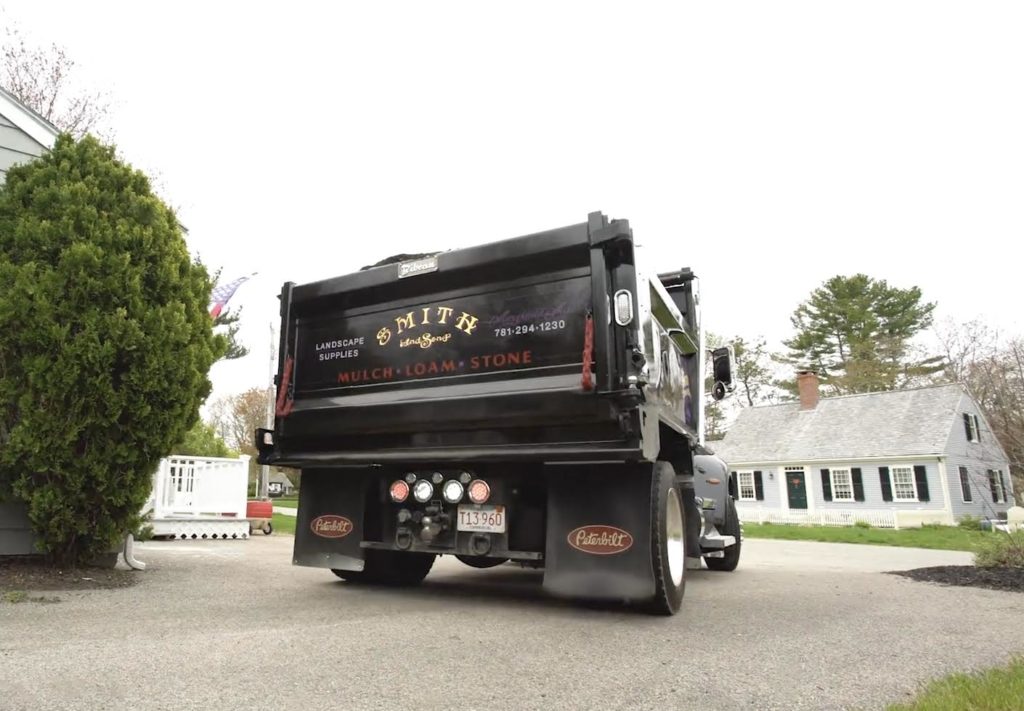 ADDITIONAL SERVICES / PRODUCTS