Now is the time to have your firewood delivered
so it can season properly for winter burning
Semi-seasoned full cord: $390

Semi-seasoned half cord: $225

Kiln dried full cord: $600
Full ten wheeler load (2 1/2 cords) of semi seasoned $875
HOURS
Monday through Friday 7:00 AM – 4:30 PM
Saturdays 7:00 AM – 3:00 PM
Closed Sundays
To our contractor partners,
Effective 9/13/22, we have removed the added fuel surcharge from our invoices.
While the volatile diesel fuel market has a significant impact on all our products, we are removing the fuel surcharge and making product pricing adjustments so that it provides our contractor partners a simpler, more forecastable pricing structure. Please see the 2022 Smith Fall Product Price List below. Contractors that qualify for extended discounts through our volume pricing program Bronze, Silver, Gold & Platinum, will continue to receive discounts.
We will continue to monitor the diesel fuel market and adjust our product pricing for 2023. We will do our best to communicate all product price changes as we go forward.
Smith & Sons was started in 1997 by Dan Smith.
Click on the below dates to see some milestones in Smith & Sons history.
1987
From a young age, borrowing his father's old Belarus tractor, Dan Smith developed a passion for hard work.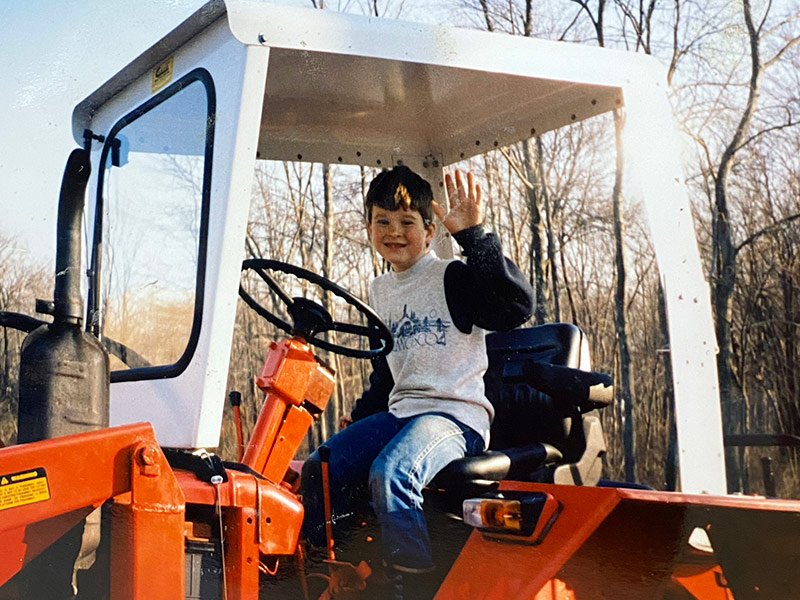 1997
While still in high school. Dan started Smith Excavating with an old Case backhoe and a restored Mack truck named "Little Miss Mack"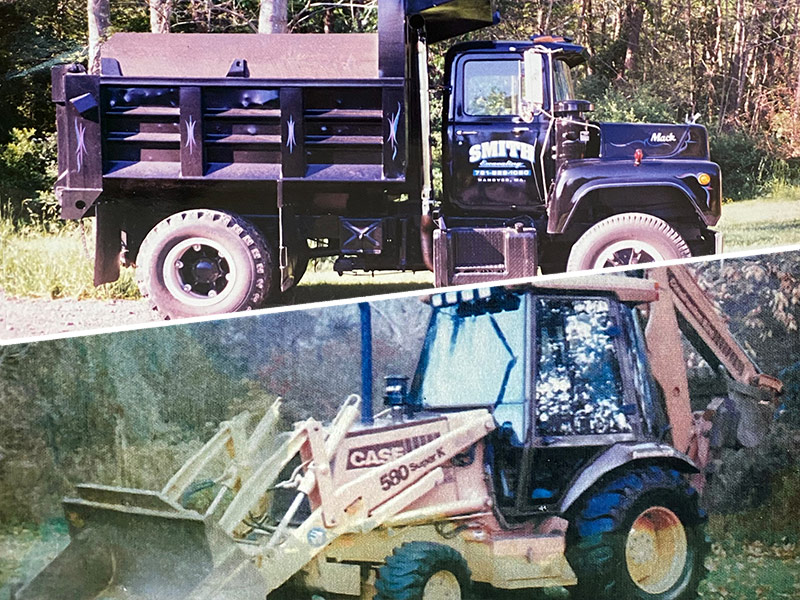 1998
After graduating from high school, Dan was installing septic systems and doing excavation full time. He soon added a new Cat 312 to further expand his capabilities.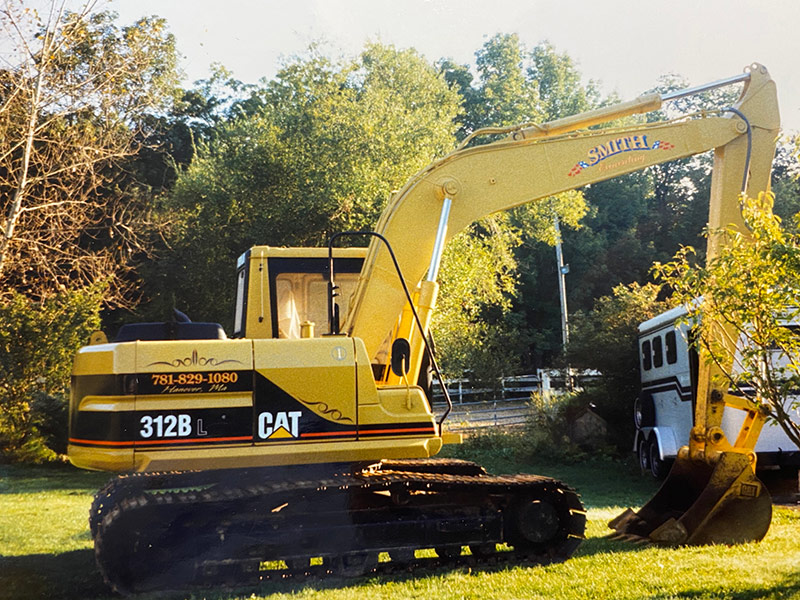 1999
Dan hires his first full-time employee and adds a Mack Tri Axle to his growing fleet.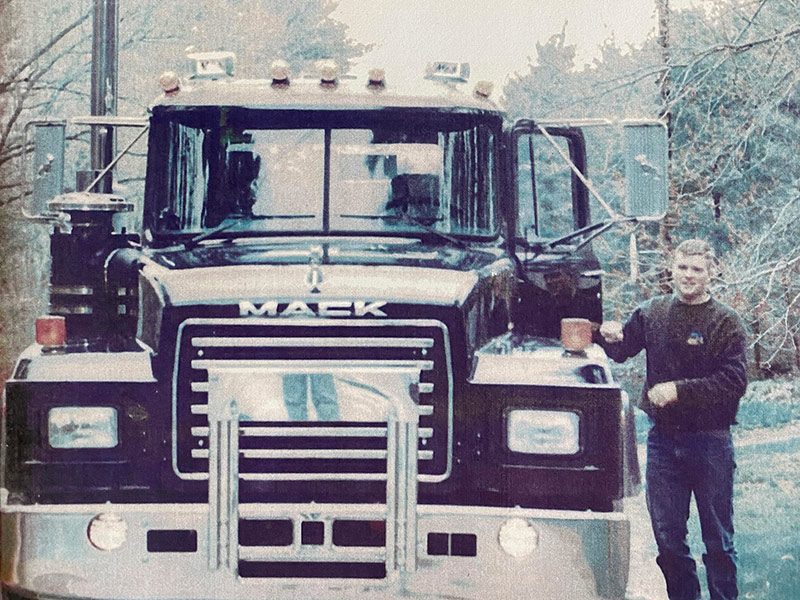 2001
Smith Excavating built their first facility in Pembroke Center which they proudly occupied for 18 years.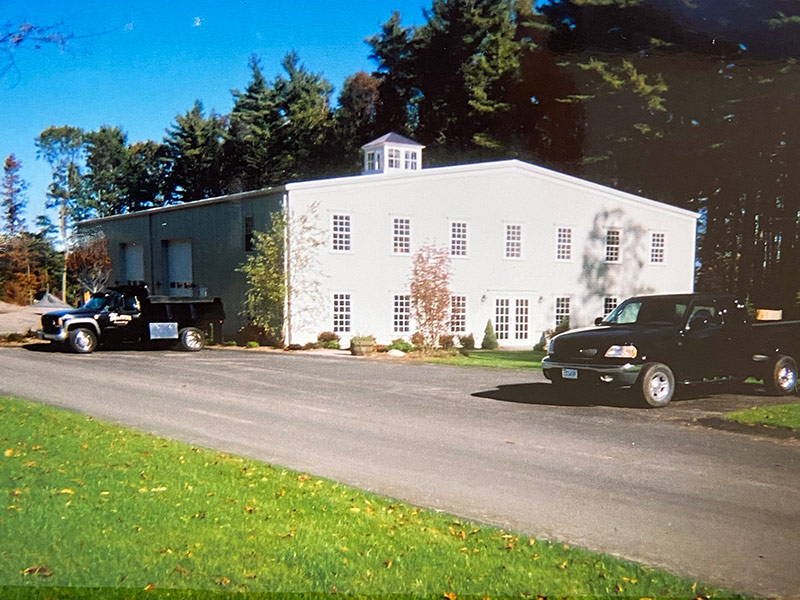 2002
Smith Excavating expands to include Smith Septic Services. With the purchase of their first pump truck, the business grew to a 3 truck and 2 trailer operation.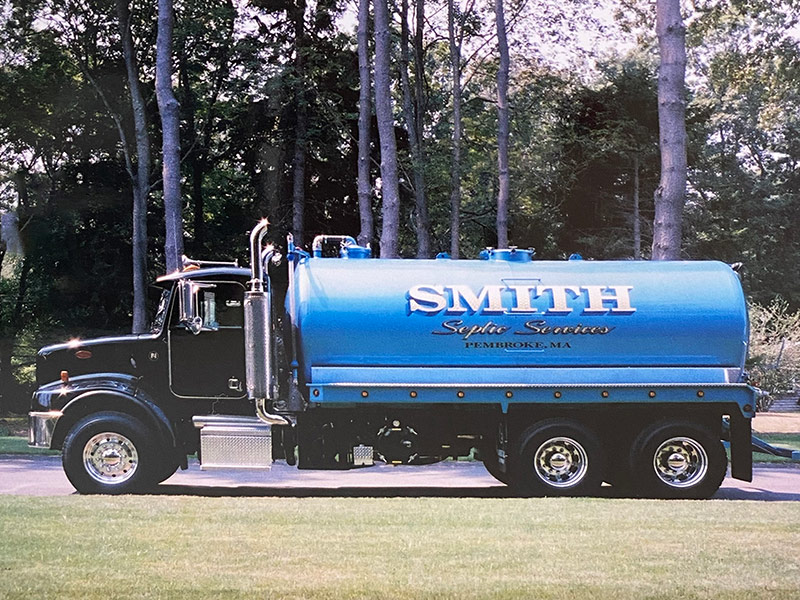 2002 – 2015
Smith grows from a 4 to 10 person operation, all while remaining a family-oriented business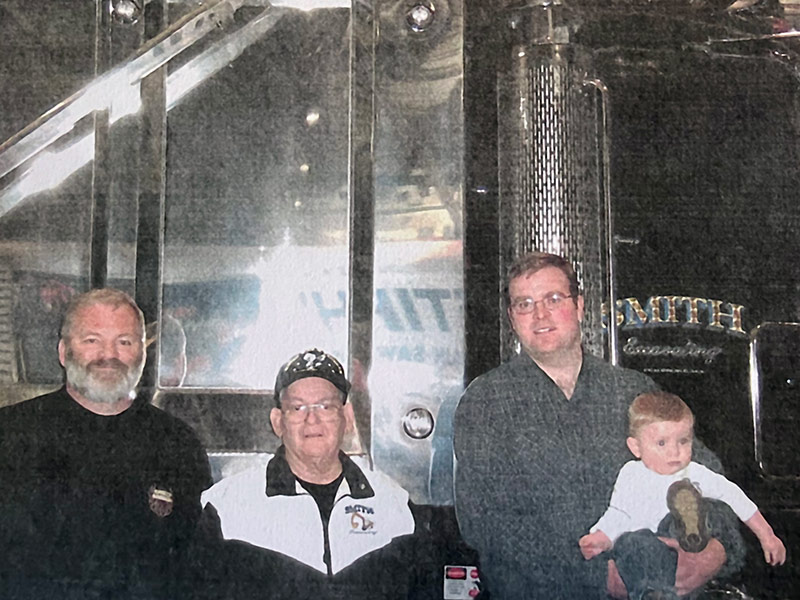 2015
The septic division of the company was sold. The newly named "Smith and Sons" occupied a portion of the Copeland Lumber site in Marshfield and began their landscape supply endeavor.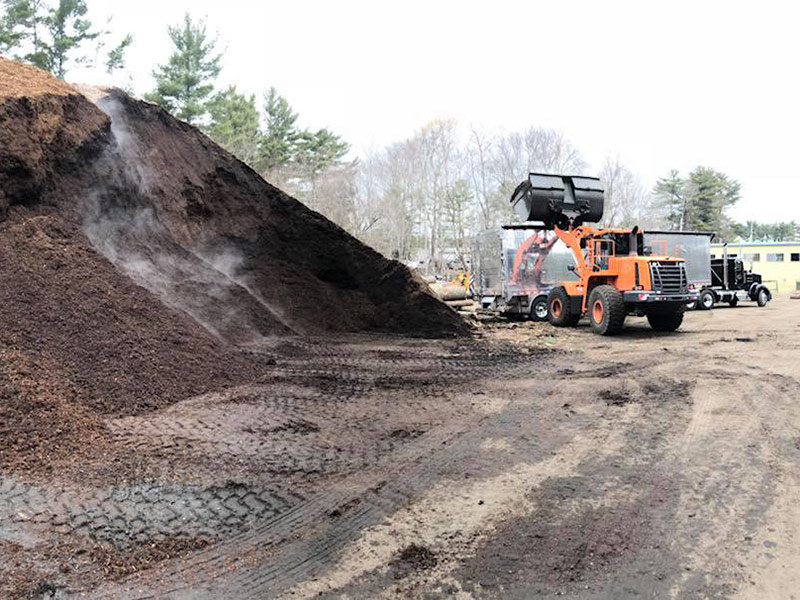 2018
Dan purchased the Copeland Lumber site and developed the property into what you see today.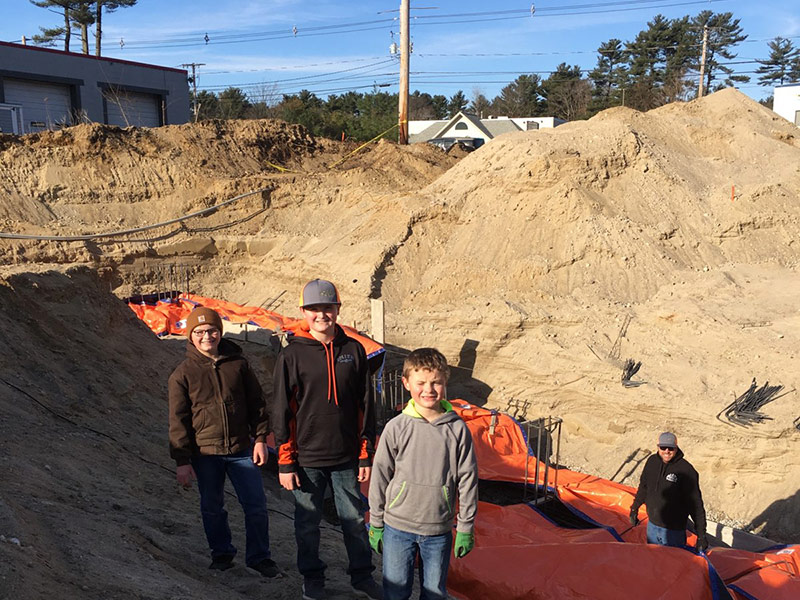 TODAY
Smith & Sons continues to look forward, expanding into land clearing and forestry services, wood waste recycling, landscape supplies and Husqvarna power equipment.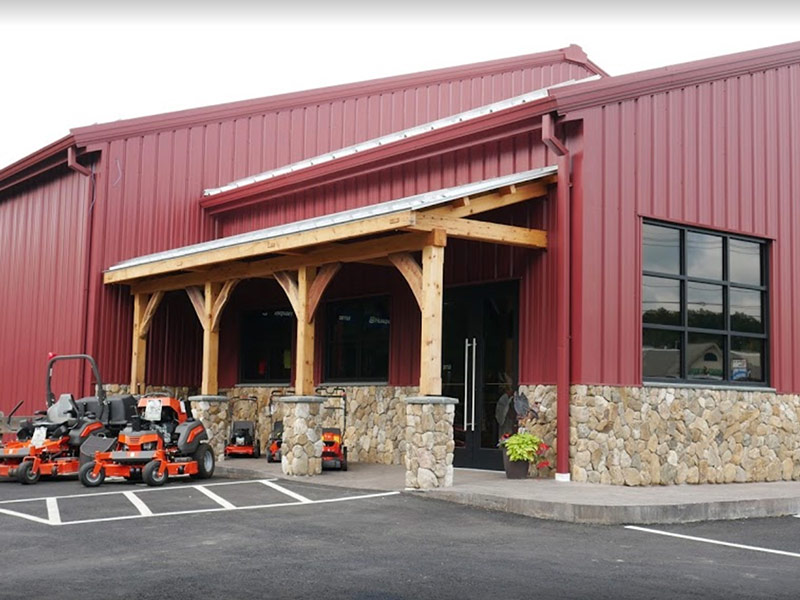 These mulches are just a sampling of our available products.
Please call us at 781-294-1230 for pricing for all our landscape supply options – loam, stone, etc.
FREE delivery on any order of 4 yards or more of these 4 mulches within 8 miles of our Marshfield location.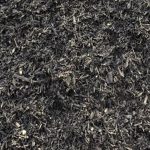 Our darkest mulch is color enhanced with a non-toxic colorant and mixed with natural wood fibers and bark. This is our best seller and will add an attractive contrast to your landscape.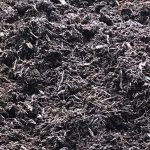 Spruce, Fir and White Pine Bark are trucked from the North and ground locally by Smith & Sons. This is 100% pure Bark Mulch and has a naturally rich dark color with a fresh Pine scent!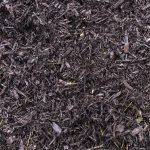 This mulch is supplemented with white pine bark remnants from the Copeland Lumber facility.  This product is naturally brown, has NO color additives, and is aged to perfection.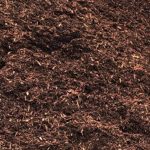 100% pure Hemlock bark, rich auburn color, never color enhanced. Our hemlock mulch adds natural color to any landscape.
Smith & Sons is located at
887 Plain Street (Rt. 139)
Marshfield, MA 02050
Call or email us for pricing & questions!
781-294-1230
[email protected]
Smith & Sons
887 Plain Street
Marshfield, MA 02050
To our valued customers,
 
As we are all aware, fuel prices have not moderated and continue to remain higher than they were earlier in 2022.

We have resisted implementing a fuel surcharge or adjusting our prices as long as possible, but due to the nature of the current situation, we can no longer continue to absorb the increased cost. Therefore, effective immediately, we will be implementing a temporary, emergency fuel surcharge. This fuel surcharge will remain separate from all other charges and will be shown as a separate entry on your invoices.
 
We appreciate your understanding of the dilemma we face, and hope that you understand that this fuel surcharge will allow us to maintain the high quality of service & products that you have come to know and expect from our company.
 
If you should have any questions, please do not hesitate to contact us at your convenience.

D.H. Smith and Sons
887 Plain Street
Marshfield, MA
781-294-1230
[email protected]