Smith & Sons was started in 1997 by Dan Smith.
Click on the below dates to see some milestones in Smith & Sons history.
1987
From a young age, borrowing his father's old Belarus tractor, Dan Smith developed a passion for hard work.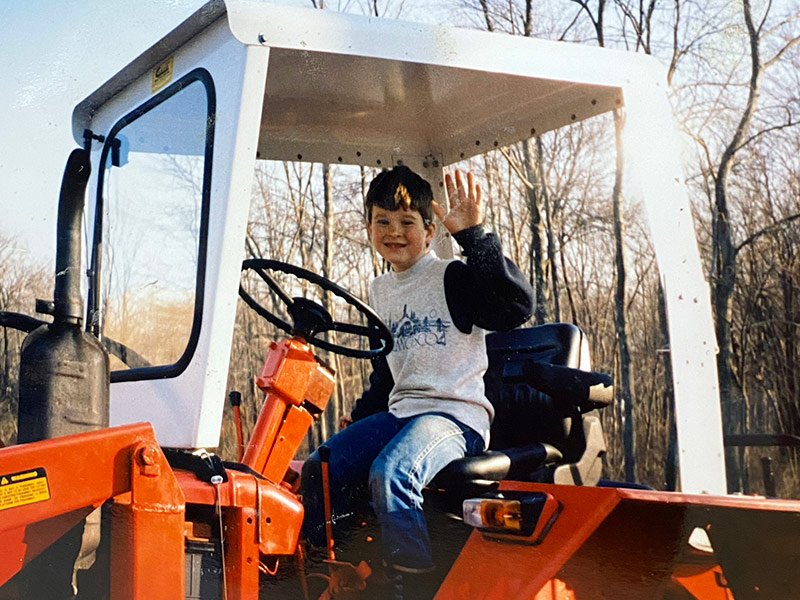 1997
While still in high school. Dan started Smith Excavating with an old Case backhoe and a restored Mack truck named "Little Miss Mack"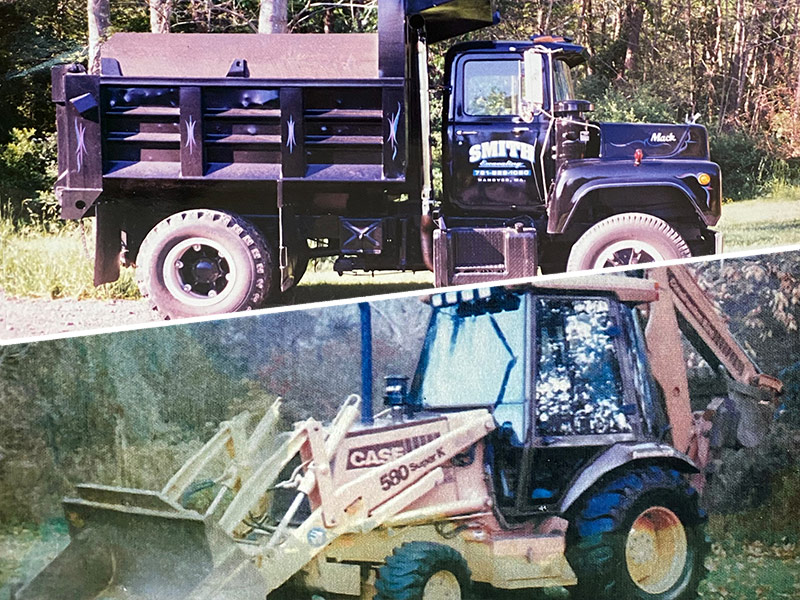 1998
After graduating from high school, Dan was installing septic systems and doing excavation full time. He soon added a new Cat 312 to further expand his capabilities.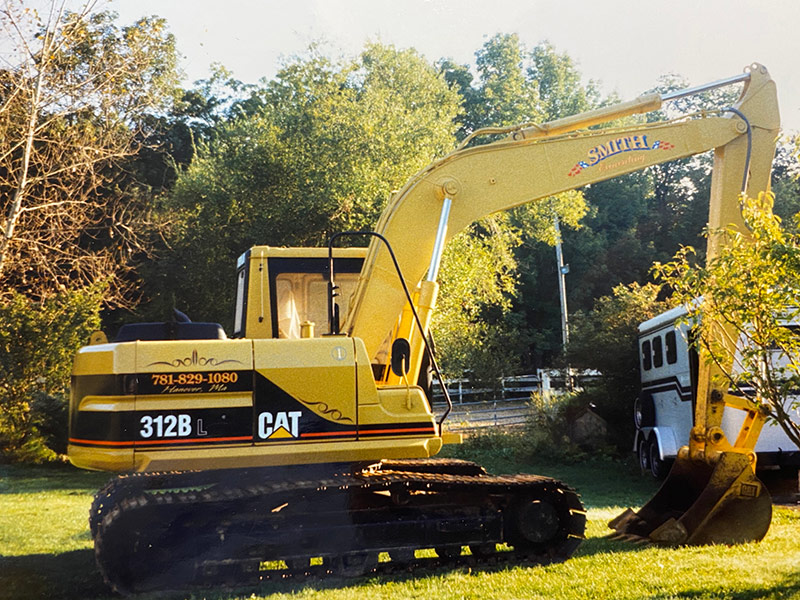 1999
Dan hires his first full-time employee and adds a Mack Tri Axle to his growing fleet.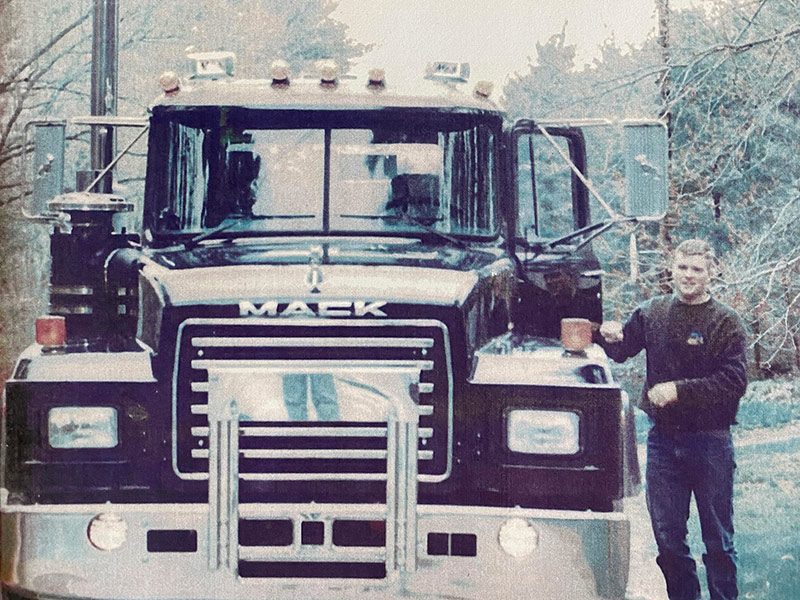 2001
Smith Excavating built their first facility in Pembroke Center which they proudly occupied for 18 years.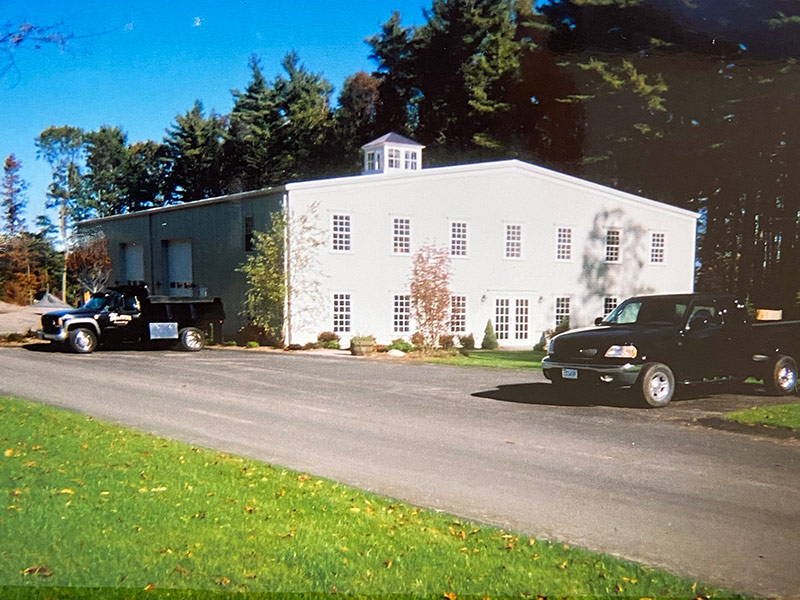 2002
Smith Excavating expands to include Smith Septic Services. With the purchase of their first pump truck, the business grew to a 3 truck and 2 trailer operation.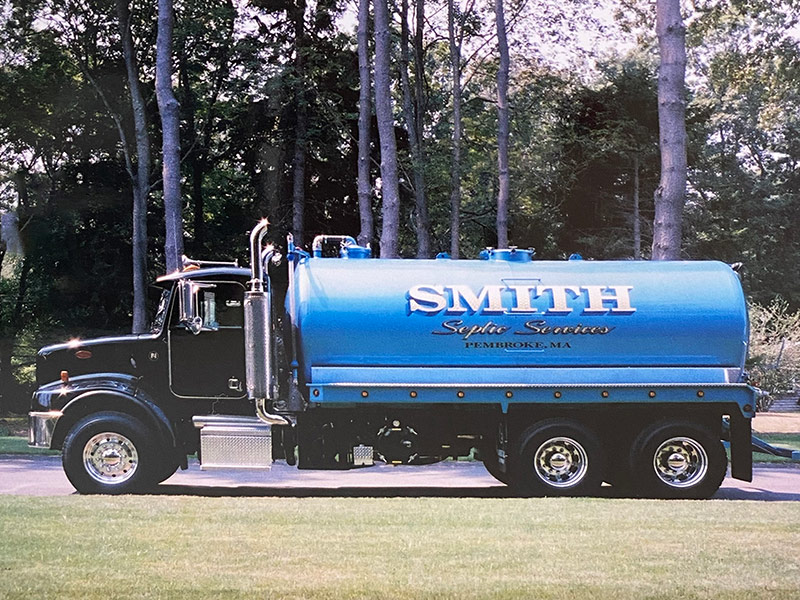 2002 – 2015
Smith grows from a 4 to 10 person operation, all while remaining a family-oriented business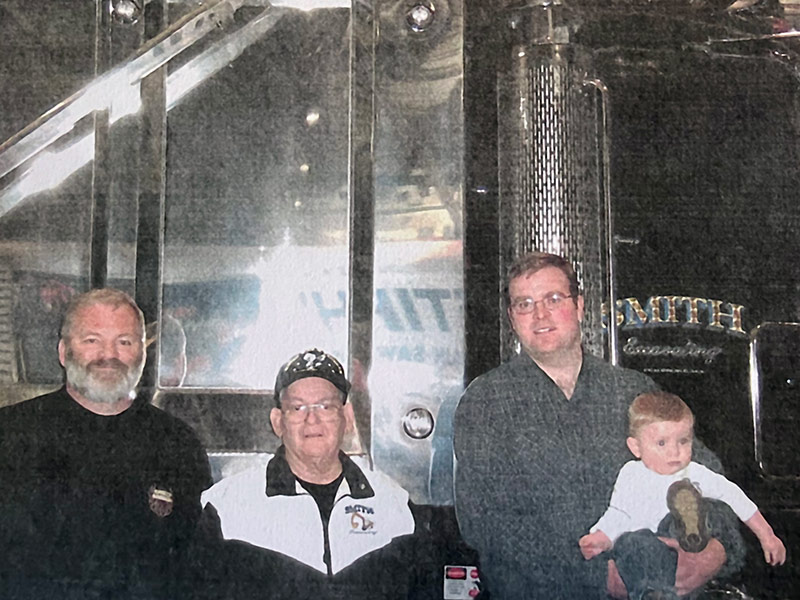 2015
The septic division of the company was sold. The newly named "Smith and Sons" occupied a portion of the Copeland Lumber site in Marshfield and began their landscape supply endeavor.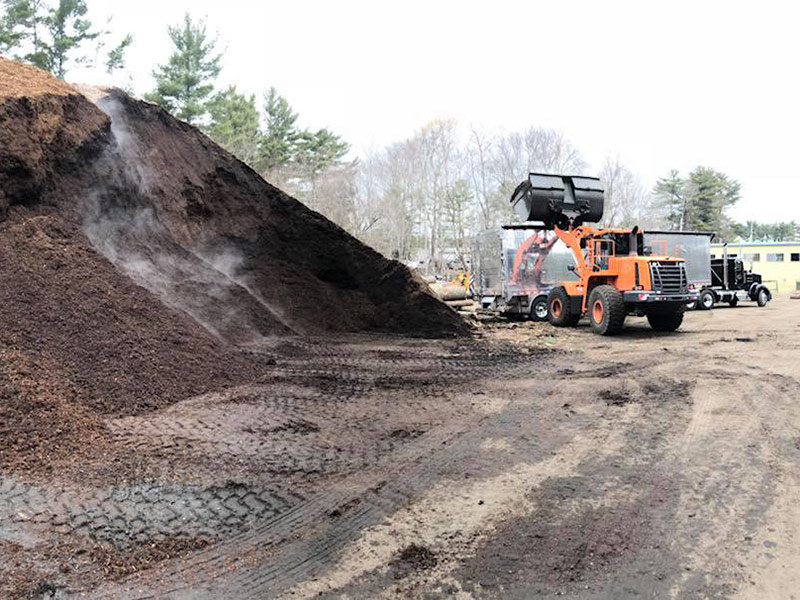 2018
Dan purchased the Copeland Lumber site and developed the property into what you see today.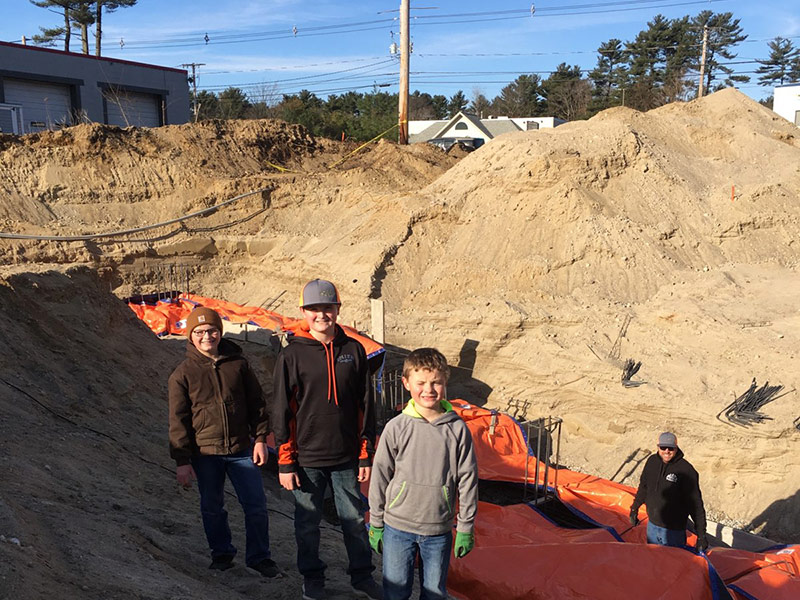 TODAY
Smith & Sons continues to look forward, expanding into land clearing and forestry services, wood waste recycling, landscape supplies and Husqvarna power equipment.