We are proud to represent both Ariens and Husqvarna with their full range of power snow blowers. 
Ariens is known as The King of Snow because they have earned it. With over 4 million snow blowers produced since 1960, Ariens® is the #1 brand of two-stage snow blowers in the world. Their machines are passed down from generation to generation. When you choose them, you're not just choosing a snow blower – you're choosing an Ariens.
When you own a Husqvarna or Ariens snow blower, you can't wait for the snow. Premium engines, precision controls, heavy-duty construction and comfortable operation help you power through any winter.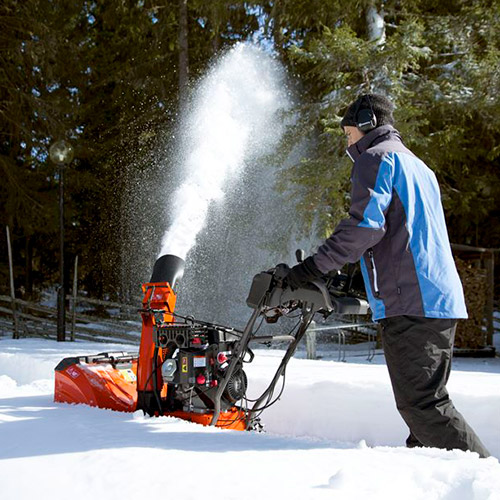 Husqvarna's two-stage system snow blowers work well even with hard-packed snow by grinding it down before it is fed into the housing and discharged through the impeller. Our snow blowers are built to withstand the demands of harsh winters with heavy-duty, two-stage components featuring a cast iron gear box and impeller, each with a 10-Year Limited Warranty for years of trouble-free snow removal.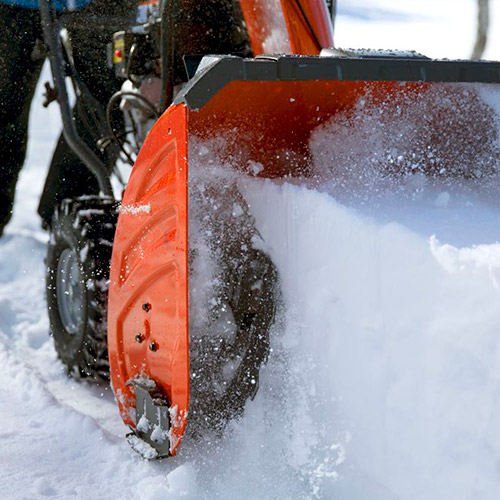 Husqvarna snow blowers offer a cleated track-drive system that delivers unbeatable propulsion on slippery surfaces, hills, and in deeper snow. Convenient trigger control power steering allows you to operate each wheel/track separately for superior maneuverability and tight 180-degree turning.  All levers and controls are placed within easy reach for added comfort and control.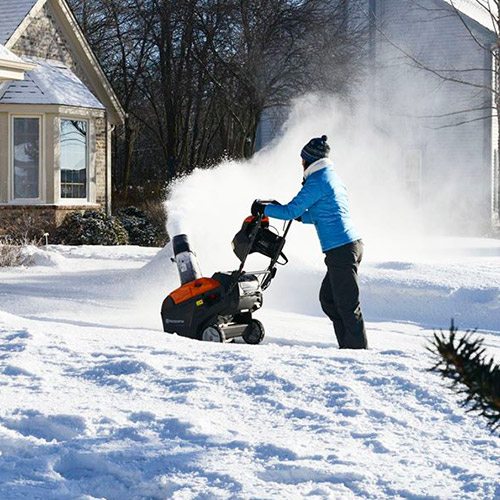 Low temperatures are often tough on batteries. Thanks to our starter system you don't have to worry if your snow blower will start. Simply connect your Husqvarna snow blower to a power outlet and start the engine by pressing a button. The hydrostatic transmission and power steering will provide smooth performance and heated handles will make your machine more comfortable to operate. If you're forced to work in dark conditions, bright LED headlights will light the way.