The Husqvarna Battery Series offers all the power, performance, and intuitive design you expect from Husqvarna.  Our range of highly-efficient handheld products, driven by a power Li-ion battery pack, ensure that you get significantly less noise and vibrations, minimal maintenance – and no direct emissions at all.  Also, you can switch batteries between machines, because Husqvarna batteries are interchangeable between all Husqvarna battery products.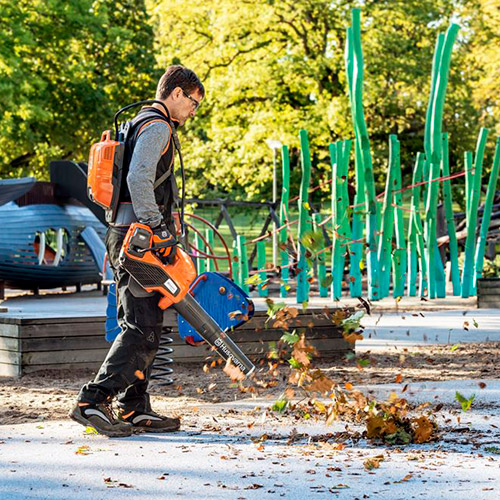 Working with battery-driven outdoor products does not mean you'll have to compromise on runtime. A single charge of the powerful 36V Li-ion battery allows you to work approximately as long as you would on one tank of gas*. Since the charging time is shorter than the usual working time, having an extra battery will enable you to work non-stop.
If you're felling trees or cutting firewood all day long, Husqvarna also offers you a backpack battery that provides a capacity up to ten times greater than the integrated battery. The backpack works with all Husqvarna handheld products and the ergonomic harness is adjustable to fit users of any size.
*Fuel usage varies depending on application. Estimated work time of one battery is similar to one tank of gas.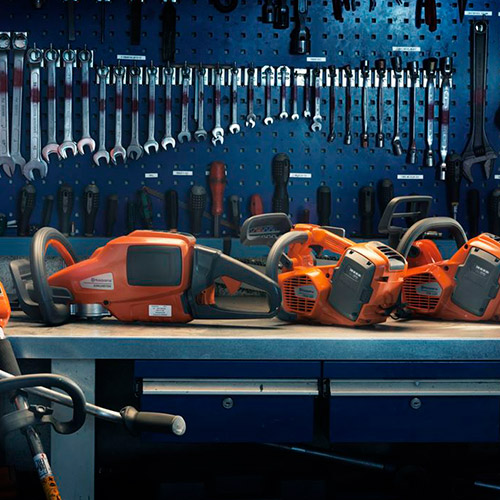 The Husqvarna Battery Series is powered by a 36-volt lithium-ion, high-performance battery that is not only extremely durable, but is also interchangeable between all handhelds. This allows you to quickly switch the same battery between your weed trimmer, blower, chainsaw and hedge trimmer without missing a beat – or stopping to re-fuel. The short charging time is another big advantage. A completely discharged lithium-ion battery takes as little as 35 minutes to charge 80%. Downtime is further reduced by our comfortable backpack batteries that provide up to 10 hours of runtime between charges. Our battery powered solutions are taking productivity and performance to a whole new level.
*Battery chainsaws always require BLi150 or higher Li-Ion battery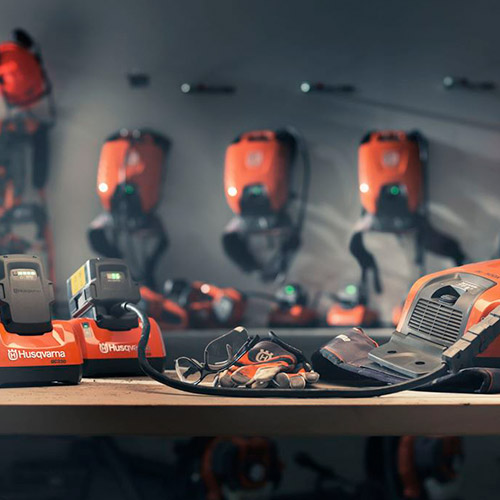 The initial cost investment of a battery powered handheld from Husqvarna may be higher than the gas-fuelled equivalent. But the savings from the gas you'll never have to buy will soon outweigh that first cost. Furthermore, the lifetime is as long as that of gas-driven products, but there are fewer parts to be served and the electronically-controlled drive system means less downtime and low operational costs. In the long run, a battery powered electric cordless product can be a real money saver.
ONE BATTERY
RULES THEM ALL